VITA – Short Biography on Gabriele Schulze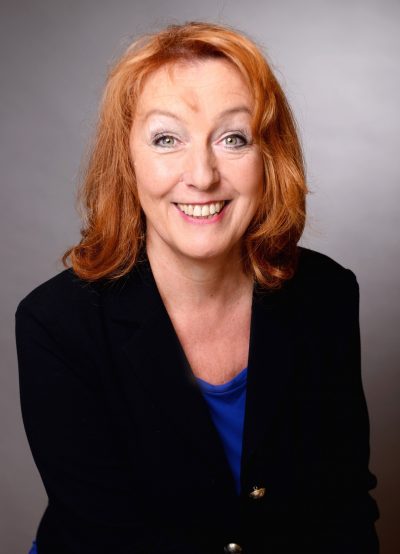 Gabriele Schulze has been an independent consultant, trainer, speaker and moderator since 2010. She gained her profound practical knowledge in more than 20 years of top management experience in marketing and sales in the national and international hotel industry as well as in the event industry. As managing director, she made Best Western Germany the leading medium-sized brand in the hotel industry.
Today, she advises leading companies and organisations on the conception and implementation of sales-boosting booking platforms and the introduction of content management and distribution systems, such as web booking engines, channel managers, revenue management processes and systems or CRS. She is an expert for the digital transformation in the hotel industry and supports as a consultant in the creation of the digital agenda along the customer journey. She gives about 40 keynote speeches and key notes at national and international congresses and conferences and is a trainer at about 50 seminars and webinars per year.
Since 2013, she has been a regular lecturer at the German Hotel Academy (DHA). From 2012 to 2022, she was editor of the trade magazine TWTagungsWirtschaft from Deutscher Fachverlag (dfv). From 2014 to 2018, she was a lecturer at the Salzburg University of Applied Sciences for e-business in the Hospitality Management degree programme. Since 2018, she has been a certified data protection expert according to DSGVO.
Their view of the future shows new ways and motivates action.
Gabriele Schulze has in-depth knowledge of all aspects of revenue generation in hospitality businesses. Her topics are: Pricing, revenue management and distribution strategies. Online strategies and building strong selling websites, community (social media) marketing, customer communication in digital worlds, rating and complaint management, innovative customer loyalty, brand profiling, event and MICE marketing. She follows all trends and developments in the hotel industry and incorporates this information into her consulting and training offers.

The special practical experience in national and international projects:
Training as data protection officer according to DSGVO.
Development and implementation of price and revenue management strategies in hotel chains, private hotels, campsites.
Evaluation of franchise concepts and marketing cooperation, selection of optimal partners. Or accompaniment of the change from franchise systems to individual hotels.
Conception and project management of sales-boosting internet presences with up-to-date booking functions, webshops and channel management.
Selection and implementation of Customer Relationship Management (CRM) systems and processes (B2B and B2C).
Selection and development of Central Reservation Systems (CRS), web booking engines, channel management software and conversion optimisation tools as well as voucher sales tools.
Selection of property management systems, hotel software systems and revenue management software.
Selection and development of management information systems and business analysis software (ERP, MIS).
Selection and implementation of knowledge management and intranet systems.
Development and market introduction of customer loyalty systems and voucher programmes
Carrying out market and competition analyses and collaboration on business type concepts in cooperation with RHC Real Hotel Controlling GmbH, Cologne.