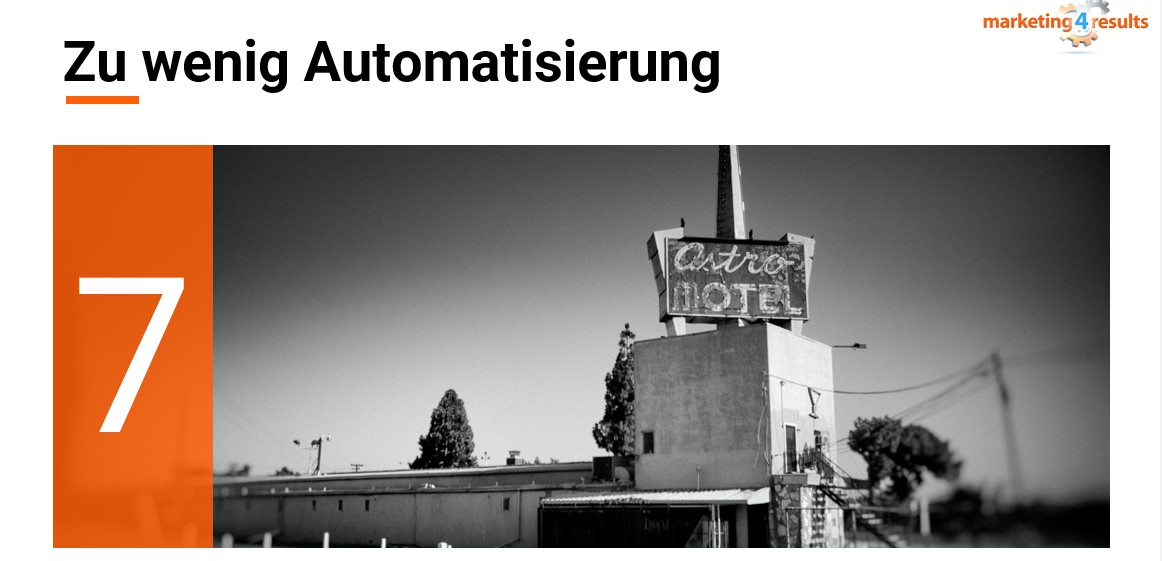 Powerful online sales ensure reach.
A modern sales strategy relies on automated processes.
Breaking down the barriers to turnover
The times when a hotel could only be booked on Expedia, Booking and the HRS Group are over for most businesses and locations. The goal is to create a perfect sales mix for the business and the target group. A successful sales strategy tries to connect as many sales channels as possible. It is also advisable to work with as many distribution partners as possible to avoid unhealthy dependencies. All of these should allow for digital control. Numerous hotels already realise significantly more than 70% of their total logistics turnover through strong-selling, digital distribution channels. Those who still work without channel managers, CRS, web booking engines and suitable 2-way interfaces are giving away turnover every day.
The path to a fair share of sales from the digital markets
Analysis of the technical infrastructure for successful distribution
Analysis of sales quality with OTA (Online Travel Agents) and metasearch engines.
Analysis of the visibility and sales strength of the hotel's own website. Analysis of the usability and conversion quality of the Internet Booking Engine (IBE) used.
Analysis of the pricing strategy in multi-channel sales
Recommendations on the distribution mix, also for MICE, Leisure, Business Travel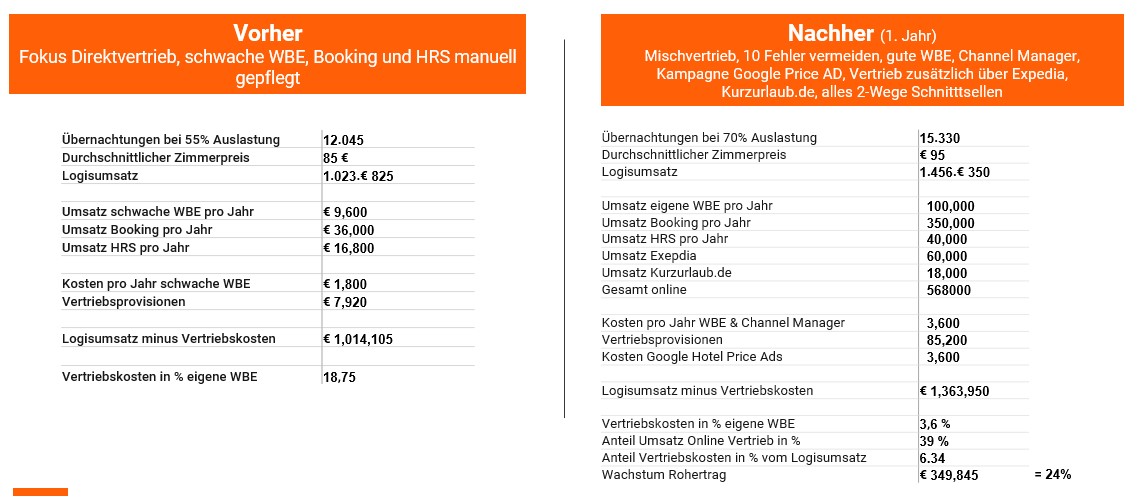 The following questions are answered:
Milestones in electronic distribution. What was and what will come? GDS, booking and travel portals, online booking on your own homepage, mobile booking apps. Which software fits our requirements?
Strengthening direct sales: Web booking software for own website. Requirements and performance comparisons.
MICE Booking Engine, table reservation online, ticket and voucher shop – the perfect implementation, the best providers.
Channel manager and interfaces, how do you organise the maintenance and updating of multiple distribution channels?
What does online distribution cost? How can the cost/benefit ratio be improved?
Success factors and deadly sins in online sales.
Service providers and software suppliers. Differences and selection criteria? Drawing up requirement profiles and specifications. Carrying out tendering and bid evaluation.
This information fits in with that: