The Federal Data Protection Act (BDSG) has accompanied us marketing people nationwide since 1990, so it is not new that we need consent to send out a newsletter and that the processing of personal data may only take place under certain conditions. Since May 2018, however, there are heavy penalties and now, at the latest, every hotel and every other host should take care to comply with the unfortunately not always very clear rules.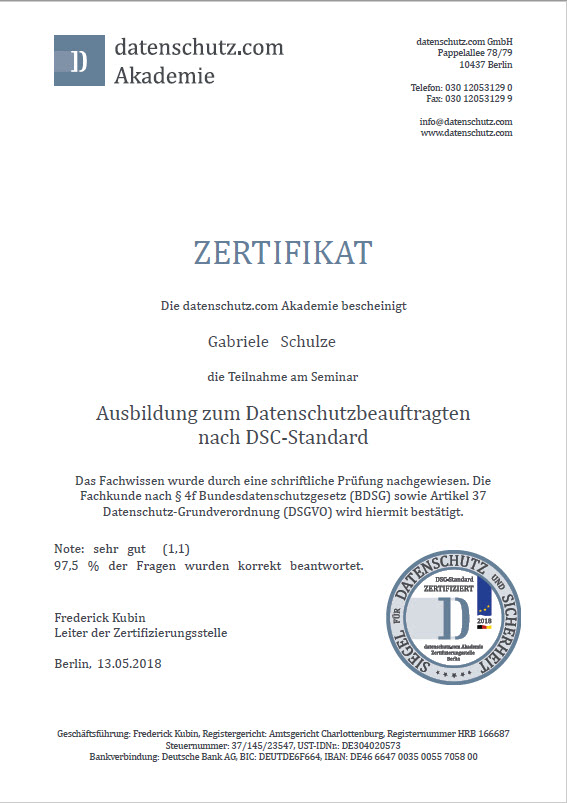 In order to be able to provide precise and truly relevant advice for hosts, hotels or holiday resorts, Gabriele Schulze has completed the training to become a data protection officer according to DSC standards.
No matter whether you need to officially appoint a data protection officer or simply need effective support in implementing data protection rules. We discuss your initial situation and suggest the necessary measures.
Examples:
DSGVO website check
Training for reception, marketing and reservations
Establishment of order data processing management and procedure directory, creation of IT security guidelines, etc.
When you outsource your data protection obligations to us, we don't charge any fixed monthly costs. We support the production of all the basics and then you only hear from us when there are requests from your guests or new, legal requirements.
Consulting with impact